Social Justice
St John's Does Social Justice with our partners.
St John's is a member of:
Richmonders Involved to Strengthen our Communities - an interracial, interfaith, nonpartisan organization uniting 22 diverse congregations. Together, we build the power of organized people to take direct action for just policies and practices in Richmond, Henrico, and Chesterfield.
The Virginia Interfaith Center for Public Policy - an organization that envisions a world where people of all faiths cooperate to create compassionate communities that are just, peaceful, equitable and sustainable. To make this vision a reality, they create space for Virginians to manifest social justice for all by advocating for systemic change.
Members of St John's also gather and travel together to Rallies in Richmond and DC for causes we care about This year we have hosted weekly Poor People's Campaign Meetings and Monthly Coming to The Table discussion dinners as well as traveling to the Women's March, The Poor People's Campaign and Families Belong Together.
We believe that our faith calls us to act to create a Just world for all.
St. John's has also participated in the historic protests against police brutality.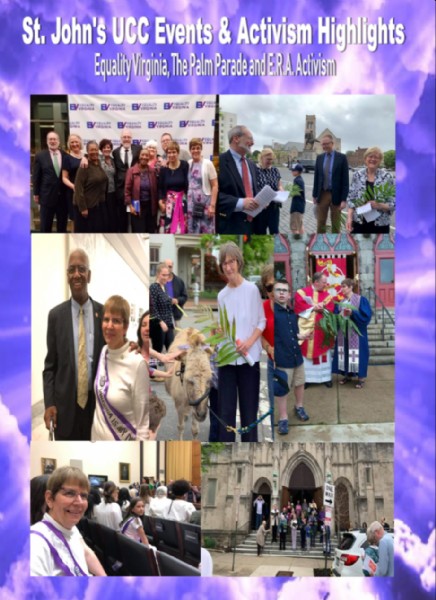 Poor People's Campaign