Christian Formation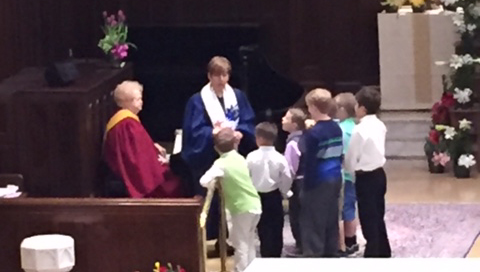 A t St John's we believe that we all grow in faith through our life times
Adult Formation Opportunities include:
Sunday worship
Adult Education Classes - before church
Wednesday nights as interest arises
Adult Education will begin on November 4th at 9:00 am. We will be using the curriculum Painting the Stars celebrating the communion of science and faith. Painting the Stars explores the promise of evolutionary Christian spirituality. Featuring over a dozen leading evolutionary theologians and progressive thinkers. Come and explore how your faith is informed and changed by science.
Children's Formation Opportunities
The children begin worship in the sanctuary with the congregation following God's time of Grace for Children they are invited to go to church school. Our one room school house church school program uses the Deep Blue curriculum.
For babies and toddlers there is nursery care available through the worship service, but children are also welcome in the sanctuary. We believe families know what works best for them and their children.
Our children's program staff includes one paid staff. Hannah is a student at VCU and teaches our children's program and runs our nursery.